Shoe Repair
At Mister Minit, we understand that your favourite shoes are an essential part of your everyday wardrobe. That's why we offer a range of professional shoe repair services, from sole repairs and heel replacements to stretching, patching, or stitching. Whether you're looking to extend the life of your favourite pair of shoes or simply make them more comfortable to wear, we can help. Our experienced team of shoe repair specialists are passionate about their work and take pride in providing a high-quality service at an affordable price. So why not give us a call today and let us help you get the most out of your favourite shoes!
Womens Shoe Heel Tip Replacement
Avoid that cringe-worthy clatter of a broken heel tip, repair the original heel and enhance the look and comfort of the shoe whilst protecting the heel block from damage.
Replacing plastic heel tips with Mister Minit's Italian made rubber heel tips helps avoid slipping on wet surfaces and cushions each step while also reducing the noise of each footstep.
Come in store to choose from a range of treads for long lasting, non-slip and comfort.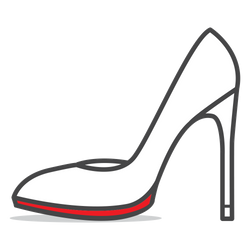 Womens Shoe Anti-slip Rubber Soles
Add an anti-slip quality rubber sole to your favourites to reduce the chance of slipping. Different types of soles and colours are available to suit a variety of shoes and boots even your treasured peep toes or Louboutin.
Come into your nearest Mister Minit to check out the perfect sole for your shoe, whether that be our leather soles from Europe or one of our specialist brands that are worthy of your best shoes.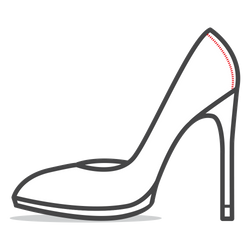 Womens Shoe Stitching & Patching
At Mister Minit we assess the best way to get your favourites back into working order. Stitching is used to repair tears and rips to the body or seams of your shoes while patching is used to repair serious damage to shoes by replacing leather.
Shoes that have come away from the soles can often be repaired by adding an extra piece of leather and re-gluing or stitching the piece in.
Monitoring the need of stitching and patching will extend the life of the shoe. For the best results, don't leave these repairs too long.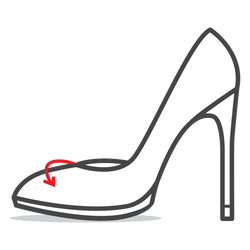 Womens Shoe Stretching
Did you know that leather shoes can be stretched up to half a shoe size! If your shoes are too small, too tight or you have a sore toe, time on a stretching machine could the answer to wearing those shoes instead of leaving them in the cupboard.
Perfect for leather shoes, Mister Minit has a specialised in store stretching service for people with feet issues such as bunions, or where shoes are pressing on toes or other parts of the foot.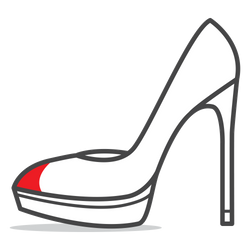 Womens Shoe Toe Piece Repair
Shoes can eventually become scuffed and worn after repeated use.
At Mister Minit you can have the toe piece replaced in order to make your shoes look as good as new and extend the life of your favourites. Additional add on services are available to have your shoes looking their best again.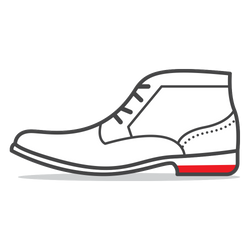 Mens Shoe Heel Build Up
A worn heel can affect the way you walk, ultimately impacting on your posture. Mister Minit can replace or repair the heel to retain the shape of your shoe and avoid further damage to your favourites.
Simply visit your nearest store and the heel can be fixed while you wait.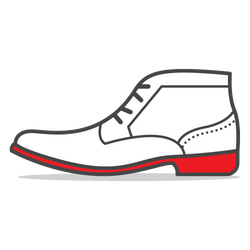 Mens Shoe Protective Sole
Adding an anti-slip sole to your shoe not only prolongs the life of the shoe but also helps you avoid accidents in wet conditions.
At Mister Minit you'll find a variety of soles to choose from depending on your shoe type. A quick process, we can repair your shoe while you do your shopping.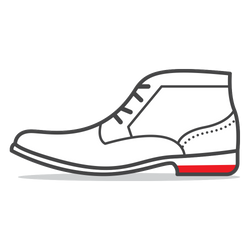 Mens Shoe Stitching
Over the life of a shoe seams can become frayed and leather ripped. Stitching is used to repair tears and rips, while patching is used to repair serious damage to shoes by replacing leather.
Monitoring the need of stitching and patching will extend the life of the shoe. Don't leave these repairs too long, bring them into Mister Minit and wear your favourites for longer.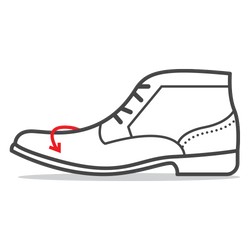 Mens Shoe Stretching
Did you know that leather shoes can be stretched up to half a shoe size! Don't be uncomfortable or throw away shoes that are just a little too small in the toe or body.
Mister Minit will put your shoes on a stretching machine to make a world of difference to new shoes that are too small or too tight while you wait.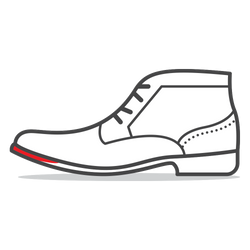 Mens Toe Piece Replacement
If too much use has lead to your toe piece being scuffed and worn, you can have it replaced to make it look as good as new. This is also a cost effective alternative to a whole new sole.
The toe piece is the front part of the shoe which often wears down quickly, particularly on pointy shoes. Bring your shoes into Mister Minit to add a toe piece and prolong the life of the shoe where it wears the most.
SCRATCH AND POLISH - FIX YOUR FAVOURITES
You've been meaning to get those scuffed up dress shoes shined for weeks now, but life keeps getting in the way. Finally, you make the time to drop them off at your local Mister Minit and pick them up the next day good as new. You're glad you took advantage of their Premium Scratch and Polish Repair Service using only the finest European leather restorer products from Saphir. With a busy work week ahead, you now have one less thing to worry about. Your shoes look great and feel great, too - like you can conquer anything that comes your way. Thanks, Mister Minit!
Mister Minit Shoe Repair Services
Anyone who's ever gone through a closet full of shoes knows the feeling of finding an old favourite pair that's seen better days. Mister Minit has been helping people bring their shoes back to life since 1957, and we know a thing or two about giving your favourite pair a second chance. Whether it's a simple sole repair or something more involved like a scratch repair and polish, we can have you wearing your shoes again in no time. All of our repairs are made with high-quality materials and come with a six-month wear and workmanship guarantee, so you can rest assured that your shoes will be back to their old selves in no time. And with locations all over Australia, there's sure to be a Mister Minit near you. So next time you're cleaning out your closet and come across a pair of favorites that need some love, remember that we're here to help.
Patching
Mister Minit can fix holes, rips, tears in the upper shoe and heel lining.
Stitching
Fix broken or undone stitching, a hole in your shoe or frayed treads.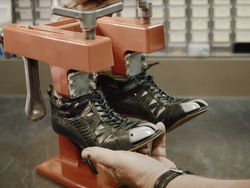 Stretching
Professional Stretching in store is an overnight service that can help with shoes that are too tight and rub, causing blisters.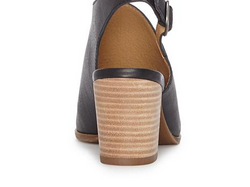 Securing Heel Blocks
Shoes that have a wobbly, snapped or lost heel should be repaired before any more damage to the shoe can occur, especially to the shank..
Heel Block Recovering
Mister Minit can fix scratches, tears or chunks missing from the heel leather as well as improve the discolouration of the heel block itself.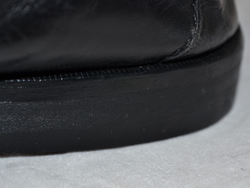 Heel Build-ups
Shoes that have a heel worn down on one side can impact on your posture and balance. At Mister Minit we can replace the heel block to keep your shoes performing as they should.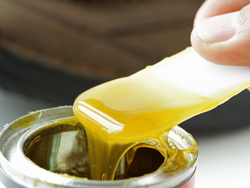 Gluing
Often when shoes are left in the cupboard for a season the glue can loosen making the upper lift away from the sole. Bring your shoes in to have the upper and sole re-glued while you wait.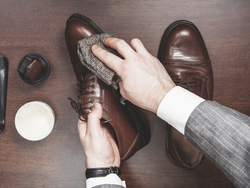 Buff & Polish
Mister Minit's Buff and Polish service is as easy We will clean the shoes, followed by a nourishing polish to add pigment and provide some protection from the elements, and then buff to a shine.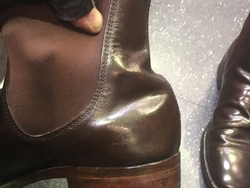 Elastic Gusset Replacement
Shoes with an elastic gusset at the ankle can stretch, break or become loose. By replacing the elastic you can keep your boots snug around the ankle and looking smart.
Mister Minit can also replace the elastic on buckles on your shoes and bags.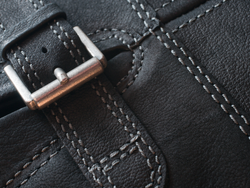 Buckle Replacement
Whether your buckle has fallen off, become loose or needs replacing, Mister Minit can help you fix your shoes and bags.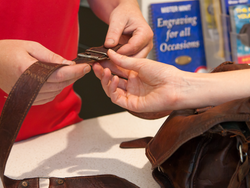 Strap Repairs
The straps on your shoes and bags can become frayed, discoloured, broken or torn.
Bring them into your nearest Mister Minit store to be fixed while you wait.
Eyelets
Broken eyelets can damage laces and tear leather. At Mister Minit we can replace the eyelets and even makes the holes for laces bigger if you have special laces you want to fit.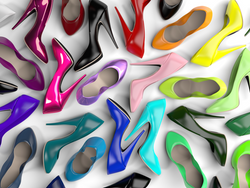 Re-colouring
Whether you want to freshen your shoes by re-colouring or would like to update them to go with a new outfit for a special occasion Mister Minit can help.
Bring your shoes in for advice from a trained specialist.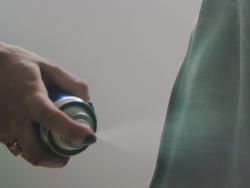 Water and Stain Protection
Use our Mister Minit Water and Stain Protector to keep your shoes in top condition or bring them in-store for a professional treatment.
The protection prevents discolouration, water marks, liquid spills and mould or mildew before storing away for winter.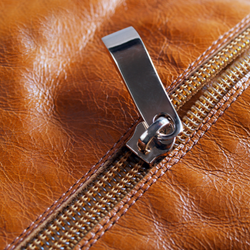 Zipper Repair
Bring your shoes to Mister Minit when you cannot zip up your boots, shoes or bags.
We can fix a worn runner or when the teeth of zipper no longer meet or will not zip up.